Search results for: "France"
WHO ASSISTED THE ELDERLY & DISABLED
Responsible Author: Jedi Foster P/O Rahma Sophia Rachdi | Paris, Washignton DC, 08/05/2020, 05:04 Time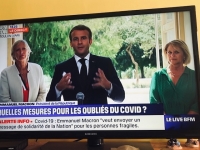 USPA NEWS -
President Macron, who is officially on holidays with his wife Brigitte Macron, at Fort de Bregancon (resort residence of the Presidents of the French Republic) since July 31, interrupted his vacation to pay Tuesday August 4, a visit to Toulon for "pay tribute" to home carers who help the elderly and those with disabilities. It is these heroes on the front line of the fight against COVID-19, in articular during the period of confirming in France, that the Head of State wishes to pay tribute and give them support and recognition of gratitude but also symbolic material, constant in a pecuniary bonus. President Macron had promised during his presidential campaign in 2017 to place disability as a priority of his mandate and promotes the inclusion of people with disabilities in the French sect ". He also places the Handicap Secretariat under the aegis of the Prime Minister, a strong sign of his interest in disability. The results, of the Secretary of State Sophie Cluzel, remain nevertheless very unsatisfactory and ineffective, in particular concerning the employment of the handicapped people whose number of unemployed increases since she is minister
IN LILLE TOULOUSE & OTHER CITIES
Responsible Author: Jedi Foster P/O Rahma Sophia Rachdi | Paris, Washington DC, 08/05/2020, 04:42 Time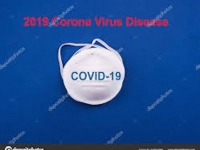 USPA NEWS -
This Tuesday, August 4, the latest assessment of the coronavirus (COVID-19 outbreak) epidemic in France was published in the early evening by Public Health France. The body announces 30,296 people have died in France, since the start of the epidemic including 19,790 in hospitals and 10,506 * in social and medico-social establishments (SpF reports that the number of deaths among residents decreased between the 28th of July and August 3 due to correction of data entry errors). The total number of people hospitalized since the start of the epidemic is 107,696, a figure which therefore goes back after the Number of people returning home: 82,318 on Tuesday August 4. The epidemic is still active as . [Updated on Tuesday August 4 at 9:35 pm] These figures do not take into account deaths from COVID-19, at home, or those of disabled people who died in specialized centers. We apologize for having published figures since the start of the epidemic, without seeing any mention of these fatalities, as they are unavailable from French health authorities.
| | |
| --- | --- |
| | Daren Frankish |
| | RAHMA-SOPHIA RACHDI |
| | Ruby BIRD |
| | Yasmina BEDDOU |
| | Aurangzeb Akbar |